*This post may contain affiliate links. As an Amazon Associate we earn from qualifying purchases.
Many explorers love to bring their pets with them during their excursions. However, many areas of the United States have strict policies regarding what animals are allowed. For example, dogs are not allowed on the trails or back country in Rocky Mountain National Park.
This can be a major drawback, as many outdoor enthusiasts are very close to their pets and consider them like family.
In this article, we start off by discussing the regulations surrounding dogs at Rattlesnake Ridge, a mountain ridge that is part of the Issaquah Alps in Washington state.
In each section, we pose a question related to Rattlesnake Ridge and provide an in-depth answer.
Toward the end of the article, we offer our final thoughts about Rattlesnake Ridge.
IS RATTLESNAKE RIDGE DOG FRIENDLY?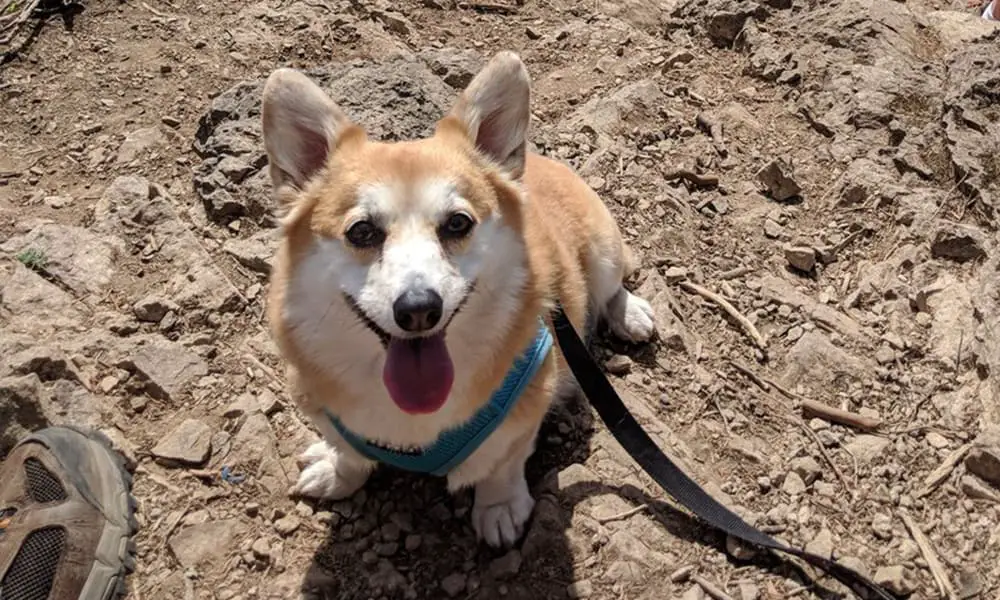 All dog lovers can now breathe a collective sigh of relief, as Rattlesnake Ridge does not prohibit dogs from its surrounding trails or peaks.
In fact, dogs are a common sighting on Rattlesnake Ridge Trail, though they must be kept on a leash.
Still, many people break this policy.
It's very common to see many unleashed dogs walking around the area.
The main concern with bringing dogs is allowing them to get too close to the ridge. This can be especially dangerous during the winter when icy conditions make slipping likely.
WHAT ARE THE FEATURES OF RATTLESNAKE RIDGE?
Visitors can access Rattlesnake Ridge by first traversing Rattlesnake Ridge Trail. This is a 2-mile trail that can be accessed by a trailhead at the northwest side of Rattlesnake Lake. There is a parking lot near Rattlesnake Lake that visitors can use as well as restrooms, a kiosk with maps, and extensive trail information.

At the end of Rattlesnake Ridge trail, hikers are rewarded with a panoramic view and stunning scenery of the lake below and the surrounding area.

The ledge that visitors can access is a very large rock with steep cliffs. There is also a middle ledge and upper ledge that visitors can access close by which offers more sweeping views of the area.

Many hikers choose to continue hiking along the Ridge or complete a 10-mile hike to the city Snoqualmie.

Additionally, some visitors opt for the Snoqualmie Valley trail, which consists of 35 miles of converted railroad. Many people ride their bike on this trail.
Rattlesnake Lake is a popular destination because no motored boats or fishing is allowed. This allows many people to use it for swimming and kayaking as well as general relaxation.
The highest point on Rattlesnake Ridge trail is 2078 feet above sea level. The 2-mile trail entails an elevation gain of 1160 feet.
There is no parking pass or entry fee required to park in the parking lot near Rattlesnake Lake. There are also many campsites at Rattlesnake Lake that visitors can use if they wish.
Lastly, Rattlesnake Ridge gets its name from a Seattle pioneer who thought he was being attacked by a rattlesnake, as he was unaware that no poisonous snakes are native to Washington.
What are the Benefits of Rattlesnake Ridge?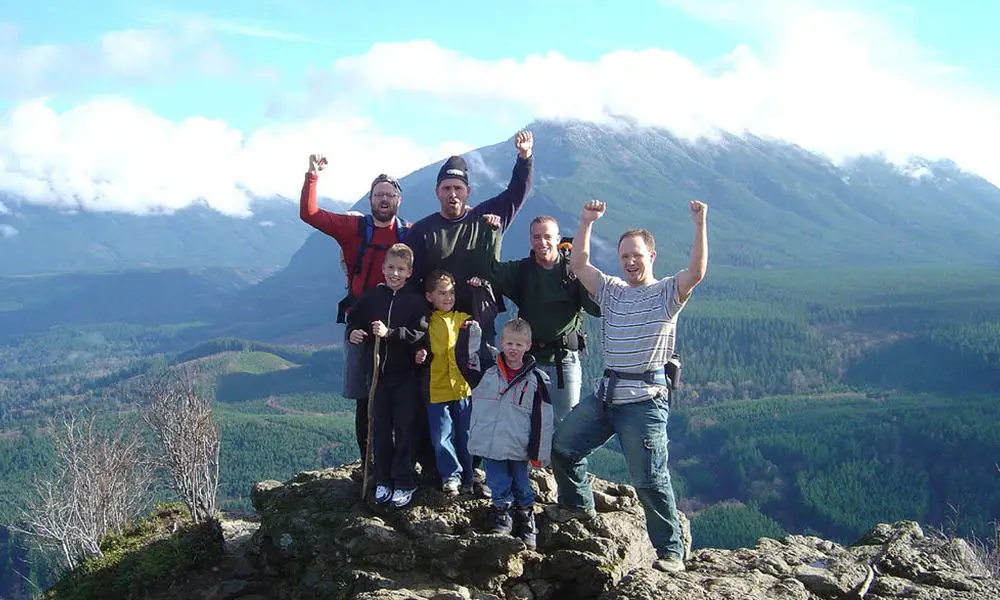 Rattlesnake Ridge is really a hotspot for all kinds of outdoor activities.
It attracts many outdoor enthusiasts each year, most notably during the summer when clear, sunny skies offer stunning views of the surrounding area.
The trail to get to these views is considered relatively easy, taking no more than an hour or two to complete.
The main difficulty lies in the 1000-foot ascent, though most kids will be able to handle this. This makes Rattlesnake Ridge a great location for families, as it offers rewarding views that don't require significant sacrifices to access.
Some landmarks offer incredible sights but cost an arm and leg in order to get there. The most daring among us have no problem making these sacrifices, but many families and older people miss out on these wonders of the natural world.
Alternatively, some natural wonders transcend their difficult locations by using modern technology to offer visitors easy access. While these areas are still worthwhile, it almost feels like cheating to rely on technology to access them.
For example, think about the views at ski resorts offered by ski lifts. While these are often amazing, they would be even more rewarding if visitors climbed the mountain and hiked to the peak.
In this sense, Rattlesnake Ridge is a popular location because it gently challenges visitors, which makes its views all the more valuable.
This is an important lesson that people must learn in life, namely that hard work and determination is rewarded by beauty.
Rattlesnake Ridge would thus be a great place for families to bring their children in order to inculcate this lesson.
WHAT ARE THE DRAWBACKS OF RATTLESNAKE RIDGE?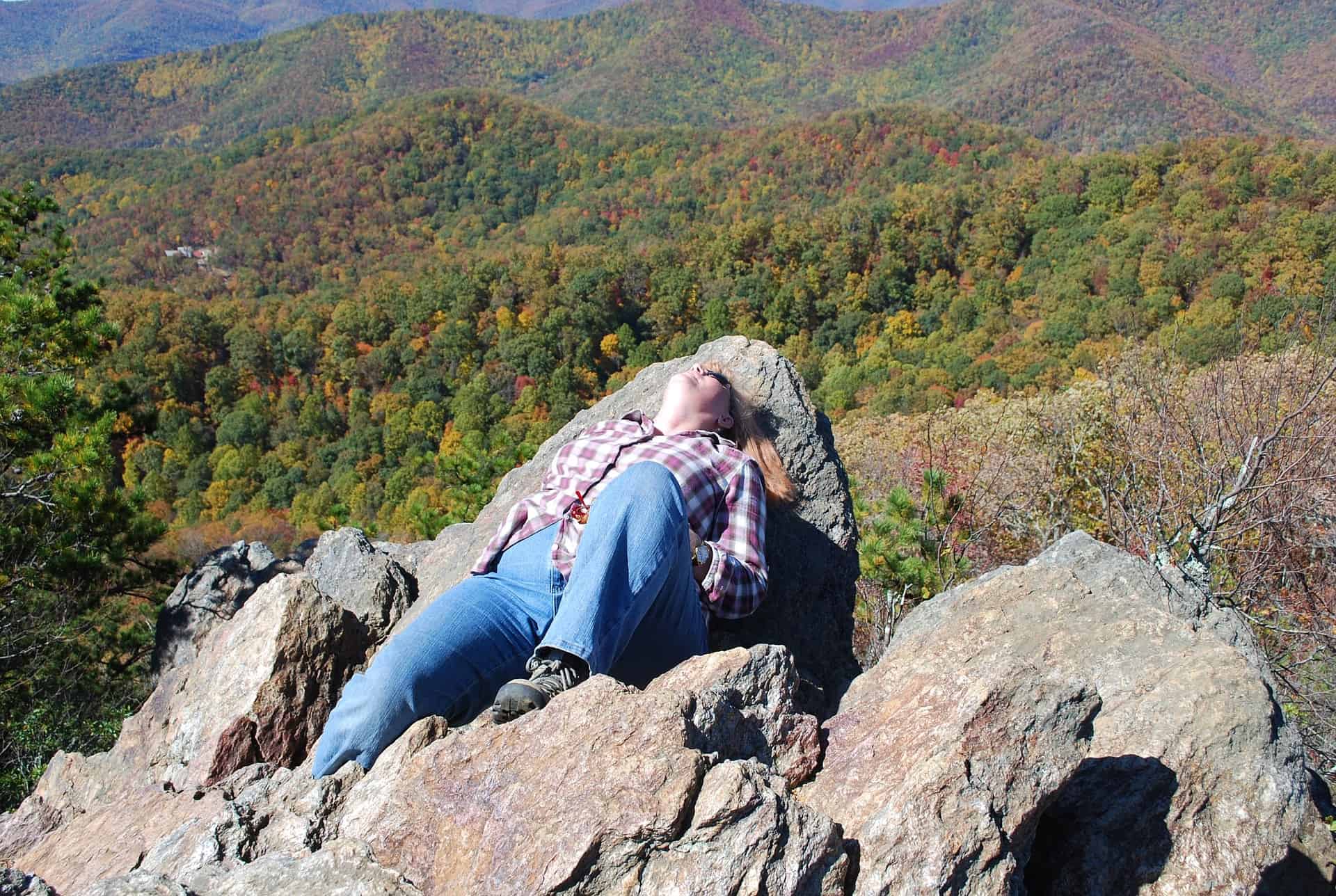 While Rattlesnake Ridge is one of the most coveted locations in Washington, it still has some major drawbacks that are worth noting.
First, since dogs are allowed on the trails, some visitors complain that the area is noisy and that their barks disturb the serenity of the wilderness.
Many people use Rattlesnake Ridge as an opportunity to escape the chaos of modern life. Yet, dogs can bring this chaos with them by barking, chasing various wildlife, and leaving poop or pee in public areas. Ultimately, this disrupts the curative nature of the space, making it seem like yet another frenzied part of the modern metropolis.
Additionally, the consequences of allowing dogs at Rattlesnake Ridge are exacerbated by the large crowds during peak season. In these situations, the chaos stems from the abundance of both humans and dogs.
This abundance can detract from the abundance of nature, as the primary reason many people escape to the outdoors is to witness the cornucopia of fauna and flora that thrives.
Rattlesnake Ridge is a dense ecosystem that can be overshadowed by the diversity of people present.
Litter is common after heavy traffic. Thus, even though the area offers a stunning view, its own aesthetic is often compromised by the synthetic remnants of ignorant tourists looking to check off another box on their bucket-list.
Furthermore, some people even bring music players to the ledges and blast music. These social gatherings are certain joyous, but they can disturb the traditionally quiet nature of the wilderness.
Some sensitive visitors might not like this modern update on interacting with nature. Rattlesnake Ridge would not be ideal for these kinds of people.
WHAT ARE SOME TIPS FOR VISITING RATTLESNAKE RIDGE?
One way of neutralizing the effects of these large crowds is to go as early as possible in the day or to visit during the off-season.
Visiting during the winter can offer especially gorgeous views, though the risks are certainly higher. If you go during the winter, we recommend bringing plenty of layers and gear. The trail will likely be quite icy and slippery, and you shouldn't get too close to the edge of the ledges.
Bringing animals with you in these conditions would also not be ideal, as controlling them could be both difficult and dangerous.
We also recommend that you bring plenty of food with you when hiking Rattlesnake Ridge Trail. Then, if hunger strikes during your explorations, you can take a break and eat before continuing onwards.
Without food, the extent of your explorations will be limited.
We recommend portable foods like dried fruit and nuts, as these are both filling, delicious, and very mobile.
OUR FINAL THOUGHTS ON RATTLESNAKE RIDGE
We think Rattlesnake Ridge should consider enacting prohibitions against dogs on its trails.
Many of the countries most valued national parks have policies concerning dogs. This shows the negative impact that these creatures can have on outdoor spaces.
Despite the overcrowded tendency of Rattlesnake Ridge, it's undeniable that it offers stunning views. This gives visitors a different perspective on the world which can be valuable for a number of reasons.
Many visitors capitalize on this unique perspective for the creation of social media posts, as the middle and upper ledges are truly instagrammable photo ops.
Additionally, witnessing such a different perspective on the earth can influence us on an unconscious level, causing us to view our own life from a different perspective.
Rattlesnake Ridge is curative in this sense, providing a contrasting space for visitors to reflect on their daily existence.
We love that Rattlesnake Ridge also offers access to many other nearby trails. We are particularly provoked by the 35 miles of trails that were converted from old railroad.
We think this would be a great opportunity for people who want to increase the intensity of their workout. The 4-mile round trip distance of the Rattlesnake Ridge trail might not be enough for some visitors.
Furthermore, we think it's great that Rattlesnake Ridge Lake is so protected.
Boats and fishing could easily disturb this pristine space, making it difficult for swimmers to truly enjoy the waters. Many people love to hike up to the top ledge and back down, jumping into the lake at the end in order to cool off.