*This post may contain affiliate links. As an Amazon Associate we earn from qualifying purchases.
Uwharrie National Forest consists of over 50,000 acres of protected lands in south central North Carolina. These lands are nestled atop the ancient Uwharrie Mountains, providing a diverse ecosystem of flora and fauna.
Uwharrie National Forest is a popular destination for many travelers since it offers so many things to do.
In this article, we discuss this forest in greater depth, emphasizing popular activities that take place within its area.
Then, we pose some additional trail questions, providing detailed answers geared towards people who are considering visiting the forest.
Finally, we offer our concluding thoughts on the future of this natural beauty.
WHAT ARE THE MOST POPULAR THINGS TO DO AT UWHARRIE NATIONAL FOREST?
Many people are drawn to Uwharrie National Forest due to the many outdoor activities it offers.
There are tons of trails in the area that are perfect for any demographic. The difficulty of these trails ranges from easy to strenuous, meaning there is something for everyone here.
There are also a number of off-road trails that permit vehicles to traverse them. This is a popular activity if you have an off-road vehicle like an ATV, dirt bike, or Jeep.
The Daniel Trail 390, for example, is one of the most difficult off-road trails and will appeal to adventure seekers.
In addition to the many off-road and hiking trails, camping and backpacking are also common activities here. The Badin Lake Recreation Area is a great spot that offers not only campsites but swimming, boating, fishing, trails, and hunting. There are even showers at this site, making it perfect for sensitive individuals that want to feel clean at all times.
Furthermore, horseback riding is quite popular at the forest due to the many equestrian trails in the area. Canebrake Horse Camp is one site where visitors can camp with their horse trailer. It also offers access to 32 miles of equestrian trails.
Lastly, both small-game and big-game hunting are popular as well.  Specially designated "game lands" are available for hunters with the proper license and permit. Many game animals thrive in the forest, making it an attractive destination for hunting aficionados looking to increase their bounty.
WHAT ARE THE BENEFITS OF UWHARRIE NATIONAL FOREST?
One of the major benefits of this National Forest is that it's only an hour from Charlotte, which is the largest city in North Carolina.
This makes the forest very accessible, which is an important distinction when it comes to visiting natural sites. Many of these sites offer attractive features but are so remote that these features can only be experienced for a short period of time. Many of the travelers that visit these remote sites only get to do it once in their life.
You don't have to worry about these kinds of obstacles when accessing the forest, as it can be easily accessed by car from many east coast locations.
It's also only about an hour and a half from the Research Triangle area of North Carolina, which is one of the fastest growing areas of the country. This means that visitors could easily extend their trip and explore these metropolitan areas.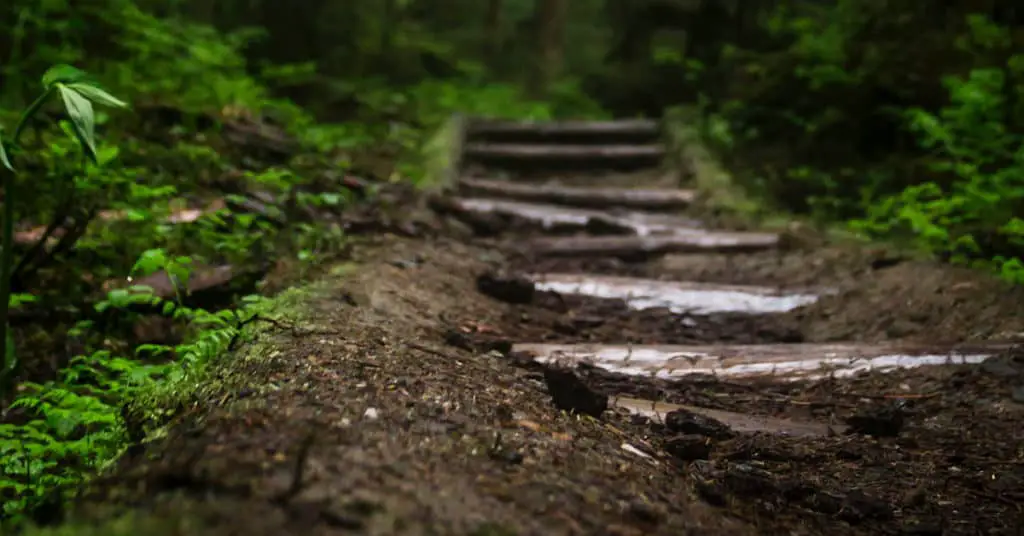 Uwharrie National Forest is an ideal location not only for local residents but for any traveler. The diversity of fauna and flora on display is truly astounding, especially in the spring and summer months. Yet, the forest is open all year, and the winter time offers a unique aesthetic that many visitors will appreciate.
Thus, this amazing landmark is sought out because it offers so many extremes climates. This might appeal to visitors that live in an area with only one season. Many of these visitors crave some kind of stark contrast to their normal mode of living, and Uwharrie National Forest can provide this.
Another prominent benefit of visiting the area is that it's the perfect destination for anyone on a budget. Families like to provide their children with many activities while on vacation. Yet, a lack of funds can make this difficult, sometimes resulting in unhappy children.
These families can always just drive to the forest and camp out at one of the many campsites for a week. Beyond the negligible cost per campsite, the only other costs on this trip are gas, food, and supplies. Overall, these things cost less than a plane ticket, hotel room, and nightly celebratory dinners, which are common during fancier vacations.
WHAT ARE THE DRAWBACKS OF UWHARRIE NATIONAL FOREST?
Thus, some people are dissatisfied after visiting Uwharrie National Forest because they never felt like they fully experienced the park.
Being around the crowds can make the area feel touristy, gimmicky, cheap, diluted, and sterile. Many travelers want something more daring, raw, and disconnected, which might be difficult to find during the summer months.
WHAT ARE SOME TIPS FOR VISITING UWHARRIE NATIONAL FOREST​​​​?
Even though the forest is open year-round, inclement weather can result in temporary closings during the snowy winter months. You want to be prepared in case this happens.
While the weather might not ruin your trip, it might change what supplies you need to bring as well as what activities you plan to do.
OUR FINAL THOUGHTS ON UW​​​​HARRIE NATIONAL FOREST
We think Uwharrie National Forest is loaded with things to do for any outdoor enthusiast.
Our main gripe is that hunting is still allowed on various game lands in the area.
We think it's about time that all hunting was banned, so it's a shame that North Carolina is not taking a stronger stance on this issue.
We anticipate stricter hunting policies being enacted in the future. Other than being an ethical issue, hunting can disturb the peace and solitude of the forest.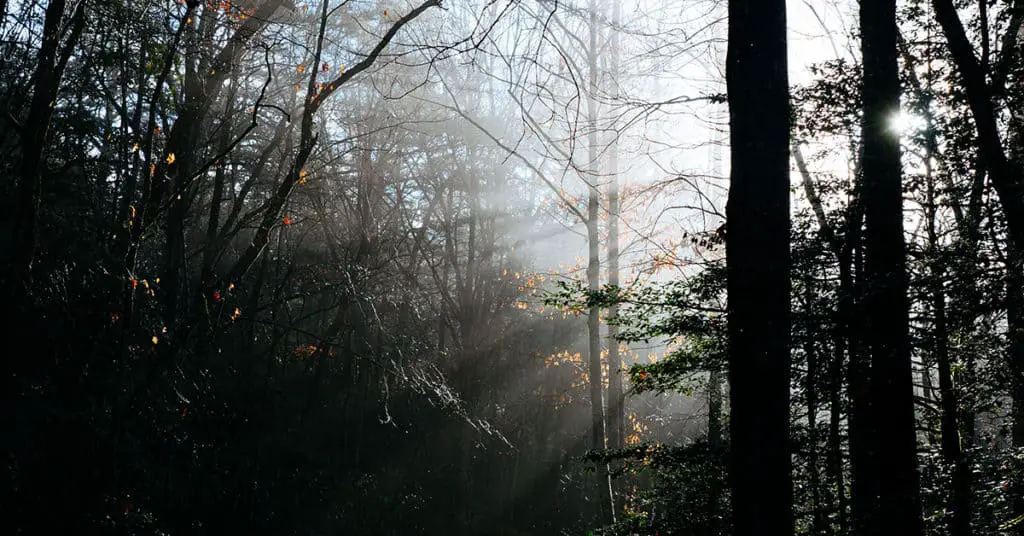 Furthermore, there have been some recent unconfirmed sightings of mountain lions within the area. The important thing to remember here is that mountain lions have no desire to hurt humans. As long as you do your best to treat the forest sustainably and peacefully, there should be little risk involved in exploring the area.
If you do see a mountain lion though, just remain calm.
Try to keep a distance between yourself and the mountain lion. However, don't let fear totally consume you. These animals can sense fear and hesitation.
If you emphasize love and appreciation, then the mountain lion will surely pick up on this energy and treat you with respect and kindness as well.