*This post may contain affiliate links. As an Amazon Associate we earn from qualifying purchases.
Old Rag Mountain is literally the mountain that you have never heard of, but are missing out on so much because adventurers and extreme expeditioners alike will want to get a piece of this 3,284 feet-tall natural wonder!
Located in Shenandoah National State Park, this is one of Virginia's most eloquently popular and equally dangerous hikes within the state.
Now, given that the name of this beautiful landmark may make you wonder if this mountain is at all pleasing by any means, this mountain has actually many amazing adventures and potential once-in-a-lifetime memories that can be achieved if hiked and explored with the right intent.
what to expect at old rag mountain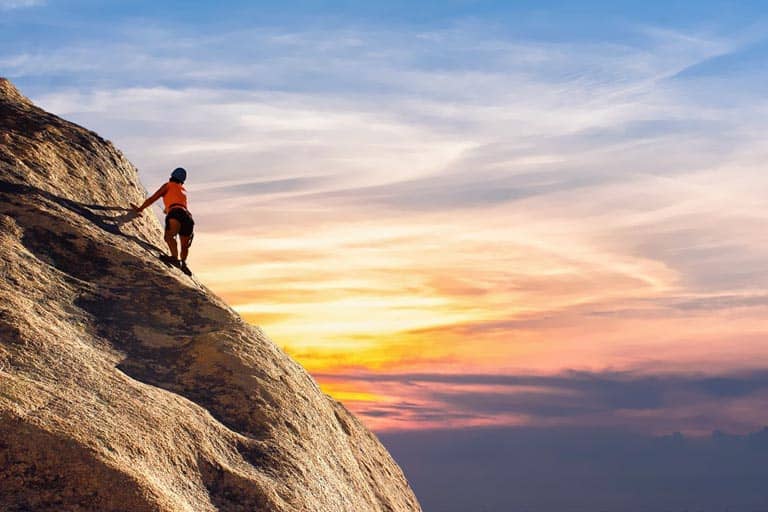 Image Source: Pixabay
Stretching at a little over 8 and a half miles, this spectacle of a terrain is an extremely challenging trail to embark on. It is recommended by experts and even by agencies that maintain the park and perform geographic analysis, that unless one is experienced and has full knowledge of the necessary gear that is needed for this trip, to not embark.
Not to scare people away but there have been countless rescue missions excavated on these grounds, as people did not take the rocky rough terrain seriously when planning for their hike.
Only fit and well-trained individuals should attempt the hike, however that's not to say it's impossible! With the proper dedication and motivation hiking to the tip top of Old Rag Mountain will seem like a breeze.
The trail leads hikers and climbers through extremely rocky terrains, leaving travelers scraping and scrambling to the summit of the mountain.
Pets are by NO means allowed on these difficult trails, and it is recommended to bring more than plenty of water in case of an emergency. Dehydration is a serious issue that even seasoned hikers encounter without ever expecting it to happen to them. Always treat water like your phone, and keep it on you at all times.
The best time to start this hike is bright and early at the crack of dawn. I'm talking beginning your hike around 7 a.m. in the morning or earlier, letting the brisk morning air kiss your face on the way up to the top of the mountain. Always plan to spend more time hiking than you actually think you will need. The earlier you start the better.
Lastly, it is also recommended that in order to complete the hike, hikers should return down the Saddle Trail, pass the Old Rag Shelter continuing to Weakley Hollow Fire Road, and the final stretch is back to the Old Rag parking area.
what to bring on old rag mountain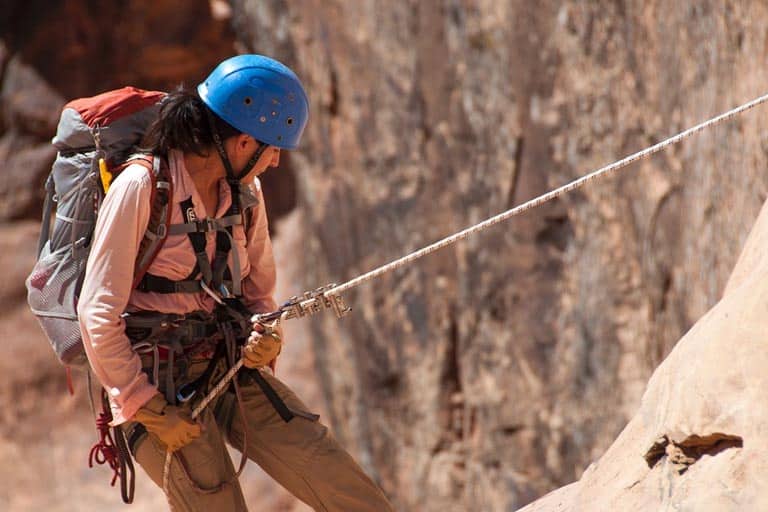 Image Source: Pixabay
For starters, any visitors wanting to hike or climb Old Rag Mountain must have a valid Shenandoah National Park permit to enter. Parking for Old Rag Mountain is close to Nethers on Rt. 600, roughly 0.75 miles from the entrance of the trail.
Visitors are not allowed to park along the road, or on private property of any sort as they will be subject to towing, and "Ain't nobody got time for that".
Plan to adventure for a minimum of 7 to 8 hours if not upward of 10, depending on how fast or slow the hikers in your group are. Which is another important factor, ALWAYS bring a buddy. Create a group, and make an expedition out of it, but never hike alone. This rule is universal in my book, as you never know what could happen out there and what help you might need, because again, this is not an easy hike!
Make sure to pack at least one flashlight or headlamp with as many batteries for them that you can reasonably take with you. My personal preference is to wear a solar powered LED headlamp as they are efficiently bright and can last for months on a single charge.
Because you never know if you'll get stuck in the dark, and believe me… you do not want to cross over to the Dark Side (shout-out to my Star Wars fans out there).
The best of the best hiking boots and climbing shoes are recommended for this trip, or at least the sturdiest shoes you can get your hands on. Think durable, because amongst all of the scrambling through rocks that you will be subject to, a failure in the grip of your shoes can lead to serious injuries with the possibility of even fatalities occurring.
If you don't often opt to watch the weather channel, or have ignored opened that little blue app with the cloud and sun on your iPhone. . . now is the time to make these seemingly irrelevant everyday life-features your new handy companion. Always check the weather before hiking any location (especially Old Rag Mountain) because it will help you prepare yourself for whatever life, and the clouds, throw your way.
The forecast for this hike is extremely important as bad weather will storm inevitable accidents and struggles that can make this trail impossible to complete.
Never. I repeat. Never attempt this trail while it is raining, wet, or under any icy conditions. If you do, make sure the park rangers are on standby, and that you have great medical insurance.
you need lots of water!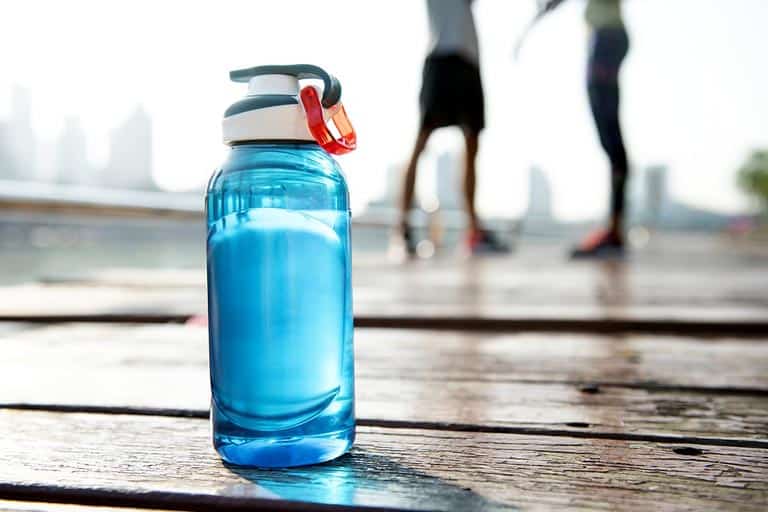 Image Source: Pixabay
Amongst much of the necessary equipment that is recommended for this adventure, key elements that can play a vital role in your completion and experience of this hike are ones that should definitely not be forgotten.
A minimum of 2 quarts of good ol' H2O per person is recommended for this hike, and that is mostly for experienced hikers and climbers. Other less experienced individuals attempting these trails may need to bring even more water with them, resting and sipping between steps.
For those of you with only a few trails on your record, or just plain hiking virgins, the more water you can carry, the better off you will be.
As mentioned above, it is highly recommended to hike Old Rag Mountain in groups, and when doing so, to not deviate from each other.
If risking taking children on this hike, by no means let them run ahead or lag behind. This is still a mountain covered with forest containing who knows how many wild animals, so always stay alert, minimize your carbon footprint and hang your food up high at night. If done properly, it should all be just fine.
Now here is the Catch 22. If you have read all the way up until now, I have basically made it seem like you will be needing the availability of Santa's toy bag to be able to carry all of the necessary equipment for this adventure.
However this actually isn't the case at all, as in reality you need to try and pack as light as possible.
Camelbacks and fanny packs, if you're into those, are favorites amongst hikers as they help to distribute the weight of items around your body. Large backpacks and sacks also make it difficult to scramble through the rock formations, and can lead to quick and extreme fatigue.
No worries however, I promise you that this is an amazing hike no matter your level of experience as long as you follow these precautionary tips!
Beginning the Adventure of Conquering Old Rag Mountain
As I mentioned before, parking for Old Rag Mountain is located near Nethers on Rt. 600, which is roughly 0.75 miles from the start of the trail.
Most people tend to approach Old Rag Mountain from the eastern boundary, following the directions that I will list below:
Passing Sperryville (Route 211), head to Route 522 Southbound for approximately 0.8 miles. Make a right hand turn to enter Route 231, and travel for a little over 8 miles. Make another right hand turn to enter Route 601, and directions leading to the parking area will be displayed by signs along the route for nearly 3 miles.

If one is headed from Madison (Route 29 Business), turn for Route 231 for nearly 13 miles (12.8), then turn left to enter Route 602 and follow the same signs directing toward the parking area. The route after 602 is also nearly 3 miles long.
Adventurers recommend planning to hike during the weekdays as it is a popular weekend attraction with more than a few crowds of people. Long lines for parking attribute to extended waiting times, hindering people from hiking.
This can lead to being extremely dangerous because people may still stubbornly choose to hike even with approaching sunset and darkness right around the corner, which can place people in grave danger.
Also, be aware that the small parking lot near the Old Rag Trailhead is EXEMPT from access by the public.
Parking at the designated lot is free, but the hefty fine and tow expense for the exempt one, not so free.
Do not get fooled though, EVERYONE is required to purchase an entrance permit. If preferred, you can pay private landowners that reside near the area to park your vehicle in their land for their stated fee. This however still does not affect the entrance fee that you must also pay. For information regarding parking, paying, or its availability, be sure to stay tuned to Shenandoah's Park twitter feed, or online website. 
now is the time to hike old rag mountain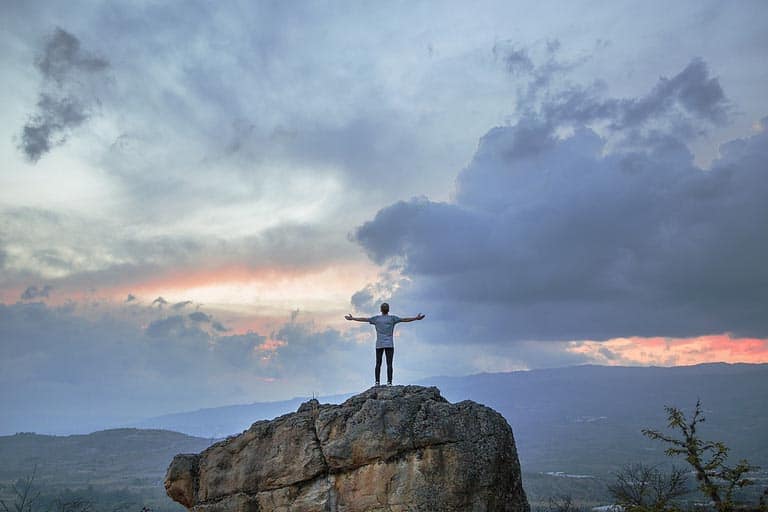 Image Source: Pixabay
So, what are you waiting for?
After learning all about Old Rag Mountain, it has officially been added onto my Bucket List of things I must accomplish. Hiking this mountain sounds like the adventure of a lifetime and I know as long as I take my time, start early enough in the day, do my research and bring enough water to suffice a mermaid, I should be good to go!
So, who's with me and now wishes to travel to Old Rag Mountain?