*This post may contain affiliate links. As an Amazon Associate we earn from qualifying purchases.
Hiking has many benefits: it serves as a form of exercise that improves various aspects of health, you get to spend some time in the outdoors, and you can work on your balance all in one fell swoop. If you want to go camping, hiking is also an excellent way to discover new areas around you and even find a new place to set up your tent.
You need special shoes for hiking—and a bit of a special soul as well. – Terri Guillemets
No matter what your reasons for going hiking are, though, having the right gear is essential to enjoy your experience thoroughly. Depending on the trails you choose, hiking is difficult work, especially since you spend the majority of time on your feet. Picking out hiking boots that can give you support, comfort, and traction on the natural terrain is then essential to the process.
Denali hiking boots are one of your many options when trying to decide the best footwear to wear on your hillside or mountain excursions. But a shoe needs to be more than stylish to make it when you're hiking, and our Denali hiking boots review is here to help you learn everything that you need to know.
WHAT ARE DENALI HIKING BOOTS?
Before we dig into the vivid details of our Denali hiking boots review, let's talk a bit about the company that produces them: Pacific Trail. This manufacturer primarily focuses on outdoor gear, such as jackets, pants, and—you guessed it—footwear. The Denali hiking boots line is just one of their available options, among their other boots and walking shoes.
To see the most popular Denali hiking boots just click here. 
So, what makes these specific boots stand out? Let's get into the details.
DESIGN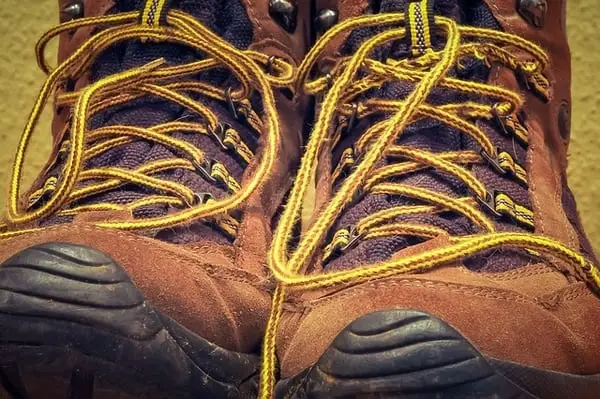 image source: Pixabay
The design of a hiking boot may not be the highest priority when you look at all the other factors that you need to consider, but that doesn't mean it shouldn't play a factor in your choice. After all, if you like how you look in a boot, you're more likely to want to put it on, and that can add an extra level of excitement to your time outdoors.
Denali hiking boots aren't lacking in style in any aspect, and they make an impression, especially among other pieces of footwear that can appear almost rigid. The color selection is somewhat limited to darker tones (black, dark brown, tan), but that's better for boots that will go through dirt and mud. Some designs have faint accents of other colors, which can add an extra level of style to the look.
COMFORT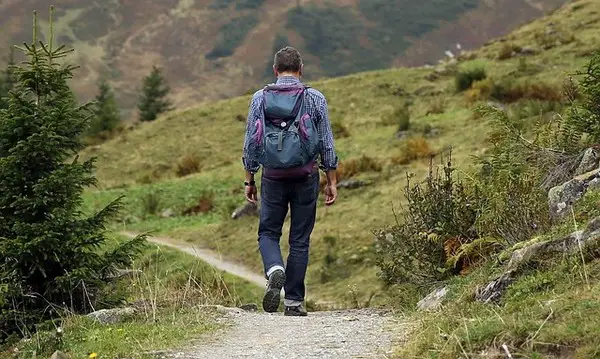 image source: Pixabay
While the outside impression is a part of picking out a hiking boot, support is an absolute essential. Without out, the hard work of hiking can become almost unbearable, and your feet will suffer, which can distract you from the experience of enjoying the outdoors. Initial comfort when you first put on the shoe and how it holds up to being on your feet all day are both priority factors.
With Denali hiking boots, comfort is variable, according to customer reviews. Some report a comfortable fit that holds up over time, while other buyers note that the show has parts that don't wholly stick together as they should, which leads to the discomfort of having jabbing sensations on your feet when wearing the boots, which seems to be an error in the build.
These customer reviews are concerning, especially since ordering online can be the best way to purchase products for many. However, as fit and comfort are so important, we recommend trying on a pair for yourself at a store. That way, you can confirm that you can comfortably move in them before taking them into the hills for a hiking trip.
DURABILITY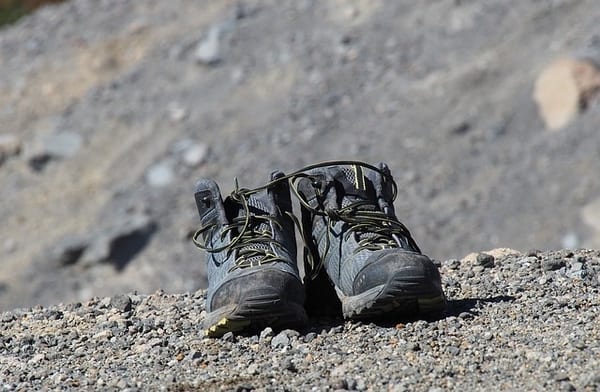 image source: Pixabay
It's no surprise that hiking boots go through a lot, given the nature of the activity. And because we want to get our money's worth when shopping, how long something will last is critical to consider. If you plan to engage in hiking regularly, then footwear that can go the distance is something you can't ignore.
Denali hiking boots do last—up to a point. Just like any other product, the durability will depend on how often you wear them and the intensity of your hiking. The more you put these boots through their paces, the quicker they'll need replacement. Unfortunately, even with an average amount of use, these boots won't last longer than about half a year before they start to deteriorate.
While no hiking boot will last forever, you may not want to invest in new boots a couple of times a year. Hobbyists shouldn't have much issue with this durability, but any hardcore hiker will need much more from a show and should find something else to consider.
WATERPROOFING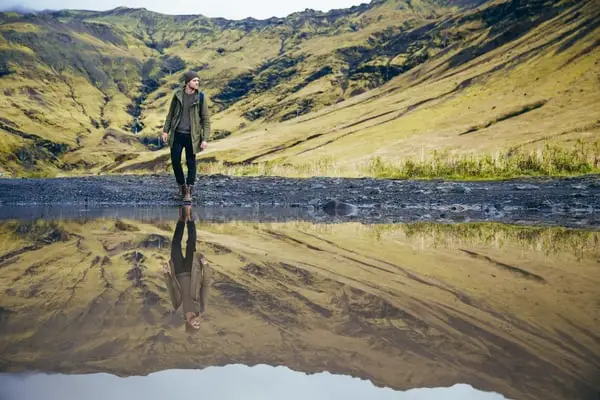 image source: Stocksnap
Most people can agree that wet feet aren't enjoyable when you have to stick them in a shoe, especially when socks are involved. We don't want this on ordinary days, and we don't want it when we're hiking. When hiking through the outdoors, however, plenty of things can bring water in contact with our feet. Quality waterproofing can save the day.
With Denali hiking boots, you have to pay a bit of attention when purchasing if you want this ability as part of your shoes. Pacific Trail produces two variations on their Denali boots: one that has waterproofing, and another set that focuses on breathability, and thus has mesh in the design (like many tennis shoes do). It's not hard to guess what happens when the latter hits a puddle or slips into a stream.
For the waterproof hiking boots, the build holds up well when under submersion. You'll be able to tread through wet environments without much issue or worrying about water getting inside. If the water is cold, you may start to feel a slight chill through the boots, but there won't be much wetness involved.
SIZING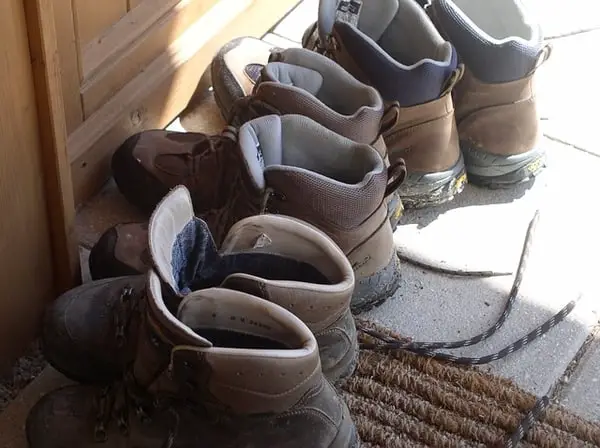 image source: Pixabay
Even though we have shoe sizes to make it easier to find ones that will fit us, not every company manages to make that possible. With Denali hiking boots, you may find some issues with fit if you directly order your size online, as they tend to run a bit small. Additionally, Denali hiking boots come in both men's and women sizes, which can help you find a better fit.
While the best option to ensure a close fit is to try on the boots in person before purchase, aiming half a size up can help ensure your feet stay comfortable.
PRODUCT SPECIFICATIONS
One-hundred percent leather and synthetic materials
Synthetic sole
Heel measurement: 1.25 inches
Shaft measurement from arch: 6.5 inches
Platform measurement: 0.75 inches
Removable insole
Adjustable circumference
Aside from these product specifications, one thing that stuck out to us is that some of the materials used for Denali hiking boots include recycled materials, such as plastic water bottles. While this information doesn't have much impact on the overall quality of the boot, it does help the environment, which may influence your purchasing decision.
PRICING
Denali hiking boots can come at different prices depending on the vendor you search. In a quick search online, it's easy to see that costs can range from around sixty to eighty dollars on average. In comparison to other hiking boots on the market, which can go into the hundreds, this cost is incredibly low.
Additionally, it's also possible to find Denali boots at sale prices, especially when searching online.
The downside is that you might not be able to try them on first, which is an essential part of trying on any footwear, and especially shoes that go under high strain like hiking boots.
Considering that these boots don't stand up to long-term use past a few months, the cost is fair for the product you're getting, plus serves as an entryway product for people new to the world of hiking without having to make an extensive monetary commitment.
HOW THEY COMPARE
As we've mentioned above, one of the most obvious points of comparison when it comes to Denali hiking boots is in the price range. Though some online shopping has these products at much higher costs, the list price is quite low in comparison to others on the market. As mentioned, some other hiking boots brands can easily cost upwards of one-hundred or even two-hundred dollars.
While cost isn't everything, it's no surprise that the difference in price is also indicative of some variation in quality. Most notably, we find that durability is the big sticking point when it comes to these boots, as they don't stand up to daily use like other name brands.
!
Even if you don't plan to wear this footwear day in and day out, the longevity can be a substantial concern.
The mixed results for comfort while wearing and state of the boot upon purchase also seem to be consequences of the bargain price. These areas are ones in which you shouldn't be willing to compromise, especially if you plan to hike extensively.
When it comes down to it, not everyone is going to need (or have the budget for) a heavy duty hiking boot with a triple-digit price tag. But for those who do, it's much better to invest elsewhere.
PROS AND CONS
Pros:
Inexpensive for starting hikers
Regularly go on sale
Stylish design
Provide comfort
Available in both men's and women's sizes
Use recycled materials on some parts of the shoe
Cons:
Don't last as long as more expensive options
Weak arch support
Parts don't all have solid glue connections
CONCLUSION
At first glance, we have no hesitation in admiring the overall design of Denali's different hiking boot lines. The colors aren't too much on the bright side of things, which makes sense since hiking is an activity that puts footwear through the paces, and you don't want to be scrubbing out dirt after every trip. However, the occasional accents of color add a nice touch for anyone who doesn't wish to have drab browns.
The comfort is also a significant factor, but it's also, unfortunately, a mixed bag. At first, the overall fit does provide support. However, the mixed reports from customers indicate that not all parts of the boot are in place—for some, putting on the boot for the first-time revealed parts that would jab into their ankles because of the weak assembly.
Over every mountain there is a path, although it may not be seen from the valley. – Theodore Roethke
This fact is easily the most substantial drawback to these boots for us; after all, if a piece of footwear is already liable to fall apart from the box, how can it stand up to the harsh demands of hiking, especially regularly? Even if the Denali hiking boots do arrive intact and comfortable, they don't have the durability to stand up to regular use, especially multiple rigorous hikes.
Whether this is an issue or not for you will depend on how you plan to use the boots. If you want to use them for hiking (especially if you're an enthusiast already committed to the hobby), you'll likely be better investing into a more expensive boot with a better build. For those who want a stylish looking boot that's more heavy duty than standard footwear for regular use, this may be less of a concern.
Overall, though, the inexpensive cost of these boots is indeed what makes them stand out amongst the other options on the market, especially with sale prices that crop up on various online retailers for these products. If you need a set of boots for a one-time trip or you want to try out hiking for a short time to see if you're going to pursue it further, Denali's offerings can do that job for you.
!
If you're starting with hiking and don't want to invest a lot of money into your equipment, consider trying on a Denali boot in person along with others before you make a final purchase.
For more experienced hikers that know they're going to hit the trails more and need a boot that will last more than a few months, other brands are worth your money.
The conclusion to your Denali hiking boots review? 3.5/5 stars.